Subscribe to Gut Check Project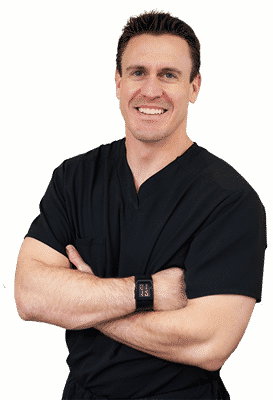 Listen along as Kenneth Brown, MD discusses how to keep your gut in check. The Gut Check Project podcast is a new podcast that will cover a variety of digestive health topics including food, leaky gut, inflammation, new research and a variety of both natural and pharmaceutical treatment options to name a few. You can subscribe using iTunes, Google Play, Stitcher by clicking the appropriate icon below!

Featured Podcast Episodes
Episode 52 – Charlene Van Buiten, PhD (Colorado State Univ.): Natural Gluten Protection
Do you or someone you know work hard to avoid gluten contamination in your diet? This episode is for you! We have the expert that is leading the way to help those that suffer from gluten contamination find ways to reduce or possibly even eliminate the flare-ups.

Episode 50 – Healing SIBO with Shivan Sarna
The literal voice of SIBO sufferers, Shivan Sarna, joins us on the GCP to talk about her journey with SIBO. Essentially, Shivan wants the SIBO sufferers to know that they are not alone and that beyond just hope, there is a way to achieve relief, improve your quality of life, and she has a gameplay for you!

Recent Episodes
Episode 20 – Sleep Apnea & Cooking with CBD
Dr. Brown discusses sleep apnea and the health benefits of getting enough sleep. Our cooking with CBD experiment. Learn how polyphenols can benefit your health. Also, Dr. Brown shares a few weight loss tips and life hacks. Check out this podcast!

Recent Episodes
Episode 19 – Bryan Bradford – Sunflower Shoppe Vitamins
Bryan and Dr. Brown discuss what you put in your body for your nutrition is paramount to a healthy life. Where you shop and what you buy may be the difference. Plus, how does a well known micronutrient help your body and gut health. Check out this podcast!



Episode 18 – Travis Page – pharmaceutical sales
What's it like being a Pharma Rep in today's environment? Travis Page joins Dr. Brown on the Gut Check Project, and they swap stories. Also- learn how polyphenols protect the intestinal barrier (you can find them in Atrantil!). Special bonus – we discuss a new trending healthcare topic called "a_ _ oil". Check out Episode 18 today!



Episode 17 – Brandon Brown – Chef at Flower Child restaurant.
Brandon Brown joins the Gut Check Project to discuss losing weight, his Dad's battle with ALS, healing with food and so much more.

Episode 16 – James Carroll – Founder and CEO of Thor Laser.
Learn about photobiomodulation, which is the term used to describe the mechanistic/scientific basis for this therapeutic application. Dr. Brown and Mr. Carroll discuss the history of this therapy and how its applications can help relieve and heal pain.

Episode 14 – Ever had a true Near Death Experience? How can establishing a routine help alleviate depression? Want more evidence that polyphenols scientifically protect your gut? Gut Check Project and Dr. Brown are set to find the answers behind this and more…

Episode 13 – Cooper Read – Discusses his journey from the Operating Room to becoming a digital entrepreneur and volunteering for MAPS.

Episode 12 – Leif Harrison – Director of Operations (Elixinol)
A former Naval Parachutist joins Dr. Brown today to talk about his journey from the military to leading a strategy for the new CBD frontier!

Episode 11 – Rick Moore – Owner of RedBud Medical MJ Dispensary. The "Josh of Some Trades", Ric is a former professional photographer of models, a trained comedian (although he doesn't do it), a pilot, a business owner, and just a great conversationalist!

Episode 10 – Robo Hendrickson – Co-founder of Full Bucket Health. A veterinary supplements business with an altruistic mission of giving nutritional supplements to animals owned by impoverished families worldwide. Learn how this mission became a business helping thousands of animals.

Episode 8 – Chris Husong – Hemp Market Expert (Elixinol). Chris Husong joins the Gut Check Project to discuss with Dr. Brown the future in CBD research and truth in marketing for an emerging industry.

Episode 7 – Dr. Wade McKenna – Stem Cell Therapy. Dr. McKenna joins Dr. Brown to tell you what the future holds for Stem Cell therapy, issues with the FDA, imposters in the public, etc…

Episode 6 – Joy Beckerman – Hemp Expert Explains CBD Landscape. Joy discusses 2018 Farm Bill, what it means for CBD, where will research impact law and more!

Episode 5 – James Carroll, CEO of Thor Pharmaceuticals. We cover Macular Degeneration, wound healing, pain relief, so much more!

Episode 4 – Marc Semmelman, the only survivor from his type of cancer. His journey to giving back with his new lease on life!

Episode 3 – Chef Patrick Mosher gives tips on how to pair food to make healthy food more appetizing and in his involvement in the CBD industry.

Episode 2 – Shawn Bryans – The Landscape of Consumer Cannabis. Shawn discusses the current status of running a cannabis operation, the therapeutic differences of CBD, THC-A, THC (etc.)

Episode 1 – Welcome to the Gut Check Project (GCP)! Learn a little about Ken Brown, MD, his co-host Eric Rieger, and a little bit on why the GCP came to be…

Disclaimer: The information presented on this website is not intended to take the place of your personal physician's advice and is not intended to diagnose, treat, cure or prevent any disease.  Discuss this information with your healthcare provider to determine what is right for you.  All information is intended for your general knowledge only and is not a substitute for medical advice or treatment for specific medical condition