Subscribe to Gut Check Project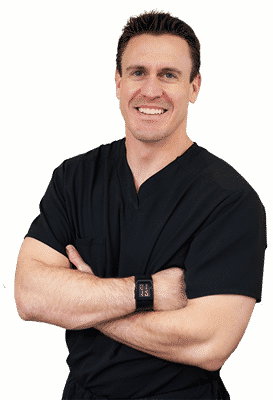 Listen along as Kenneth Brown, MD discusses keeping your gut in check. The Gut Check Project podcast will cover various digestive health topics, including food, leaky gut, inflammation, the latest research, and a variety of natural and pharmaceutical treatment options, to name a few. You can subscribe using Spotify, iTunes, and YouTube by clicking the appropriate icon below!
The GCP releases an episode almost every week, so stay sharp and ride with us on the Gut Check Project!

Featured Podcast Episodes
Episode 79 – The Key to Longevity Lives in the Microbiome
Eating well, sleeping enough, and controlling anxiety are all things you can do for longevity… but why??? These things are just setting the stags for optimal performance in YOUR microbiome. The microbiome is intricate, complex, and essential for good health. Join Ken & Eric on the GCP and learn how this magical organ keeps you living well!

Episode 68 – Atrantil-Pro Reveal
Atrantil-PRO is over 2.5 years in the making. This show is a massive reveal for our company (KBS, the parent of Atrantil) to explain why you should be excited to learn what Atrantil-PRO is. Several previous episodes have addressed polyphenols, probiotics, the gut-brain axis, systemic inflammation, and so much more. Now Arantil-PRO is possibly a solution that you can learn more about and decide if it is right for you. Join Ken & Eric on the Gut Check Project.

Recent Episodes
Episode 90 – Rachel Scheer, Fitness Model & Health expert
Have you felt alone in trying to improve your overall health? What about when how you look doesn't really represent how you feel? EVERYONE struggles to maintain optimal health, no matter what the appearance may be. As a long-time fitness model and former bodybuilder, Rachel Scheer shares her impactful story of how her gut health was being compromised as she worked overtime to maintain her physique and performance. Rachel has an incredible perspective and drives the relative perspective for all of us, regardless of where we find our current health, weight, or mood. We are so fortunate for Rachel to have dropped in to share with Ken & Eric and become our first TWO-TIME GUEST on the GCP!

Episode 89 – Layne Garrett, Sexual Trauma Therapist
Were you aware that every 68 seconds, an American suffers from sexual assault? It's a sobering statistic that knows no boundaries from race or even sex. Females are most often the victim; however, males can also be subjected to the horrific act. Layne Garrett, LPC, joins Ken & Eric on The Gut Check Project to discuss the barriers to helping those who may need an escape from the tortuous burden of having been a victim of a crime they never deserved. Layne's service is a noble cause and one that we all probably may underestimate the actual number of people needing help. A former teacher, Layne has rededicated her career to hellion those that suffer in silence. But nobody needs to suffer alone, and there is hope to overcome the trauma. Making yourself aware of the clues might even provide some insight, and you may notice a loved one of your own might need to talk with someone like Layne. Join Layne with Ken & Eric as they discuss what sexual trauma therapy looks like, what goals can be attained, techniques like EMDR, and why there truly is how for a better life for all victims of traumatic events.

Episode 88 – Cow Snot is NOW sexy (what?), WWYMS, & Long Haul COVID
If you've ever looked at the snot dripping from a cow's nose, and it made you think of becoming "frisky"… well, as strange as that sounds, you are not alone! (This story shows how wild ideas become meaningful science.) Ken & Eric hit the ground running in the early days of COVID, and over time, it's actually demonstrated that long-time accepted reasoning and application of physiology concepts actually paid off. What did the inflammation of COVID or even the mRNA vaccine do to the public's microbe? What can we do to improve our current state of covid struggles? WWYMS… What Would Your Microbiome Say? This an easy question to practice asking yourself before you embark upon a meal, an activity choice, or a stressful situation. It might even condition your decisions to ultimately be more beneficial for a healthier life! Quick hit topics on this show, covering a good amount of ground. Join Ken & Eric on this episode, and PLEASE be sure to LIKE & SHARE the GCP!

Episode 87 – Affordable Pharmacies, Good Riddance to PBMs, and Reducing the Impact of Alcohol
Did you know that negotiating the cash pay cost of your prescription drugs could possibly be determined if you simply have insurance!?!? Mark Cuban has a new approach to reducing the red tape, the bureaucracy, and the ultimate barriers to access for many of the prescriptions that Americans need. How does a Pharmacy Benefit Manager affect your pocketbook? You won't like the answer! Also, if enjoying an occasional alcoholic beverage sometimes comes with a cost of a hangover (or worse) what might be the cause, and could there actually be a remedy by preparing your body for the libations themselves? Tune in to the Gut Check project and listen as Ken & Eric address these popular topic suggestions from GCP viewers and listeners JUST LIKE YOU!

Episode 86 – Navy SEAL Ryan "Birdman" Parrott
Ryan "Birdman" Parrott was a trained sniper in his SEAL team. After transitioning out of the SEAL teams, there was an assumption that they were safe back home on American soil. On January 2nd, 2019, Birdman received a call from a teammate stating that his SEAL team partner David R. Metcalf had taken his own life. As he navigated his own grief, Birdman was inspired to do more than mourn. The issues facing war-tattered and battle-worn veterans are far beyond just a label of PTSD (Post Traumatic Stress Disorder). Birdman has assembled a world-class team of Physicians, Ph.D.'s, Phycologists, Physiatrists, Sports Physiologists, and former Special Operators to make up the Human Performance Project. The mission is to create a manual to guide the tactical population, enabling them to thrive upon entry, during, and post service. Ken & Eric are honored to host Birdman on the GCP.