"Each March we are reminded of promoting the importance of getting screened for colon cancer. Last year I focused my Colon Cancer awareness message on some of the important colon cancer facts and described who should be screened as well. For 2017, I'll discuss how you can lower your risk of colon cancer, higher incidence rates in younger generations and describe a few of the pros/cons of the more popular screening exams. By promoting awareness for early screening of colon cancer, we can help to SAVE LIVES!"
Kenneth Brown, MD
Lower Your Risk of Colon Cancer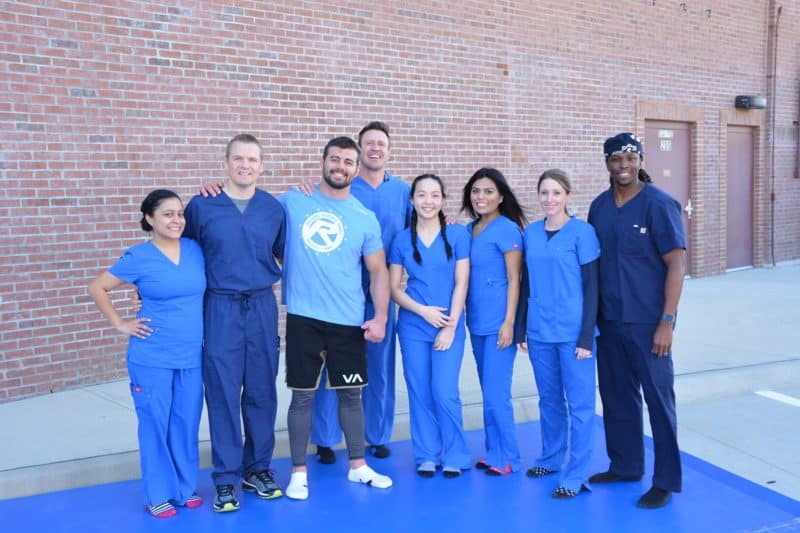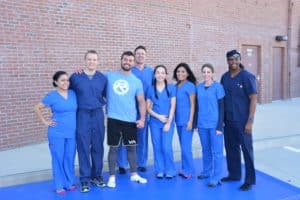 The American Cancer Society has provided a list of 6 things you can do to help lower your risk of colon cancer:
1. Get screened for colon cancer
2. Eat lots of vegetables, fruits and whole grains.
3. Exercise regularly
4. Watch your weight
5. Don't smoke
6. Limit alcohol
Know Your Family History
People with a parent, sibling or children who have colon cancer are 2-3 times more likely to develop colon cancer than those without a family history. Knowing your family history in relation to colon cancer and other diseases is critical in being able to increase early detection and possibly save lives. This is becoming a very relevant topic for younger generations, which I'll discuss next.
Colon Cancer Rates Rising in Gen X and Millennials
With the incidence of colon cancer decreasing amongst those over 50, it's caught everyone off guard as to why those in their 20's and 30's are seeing a drastic rise in colon cancer cases. This is particularly concerning, since doctors don't typically consider a diagnosis of colorectal cancer at these younger ages and the cancer is less treatable when diagnosed in later stages.
It's important to be aware of your family history and see a physician when you incur irregular or recurring symptoms. This younger generation is becoming reliant on "Dr. Google" and needs to make sure that they are communicating their health conditions to their physician. The Internet is a good resource for information, but not for medical diagnosis or treatment advice.
Please visit this GI Condition page on my website for more information on common colorectal cancer symptoms.
Which Colon Cancer Screening Exam is the best?
The general screening guideline for colorectal cancer is to get screened at regular intervals beginning at age 50. The most popular screening exam is colonoscopy. However, there are other screening exams and since the importance of Colon Cancer Month is to promote awareness, I wanted to describe some of the pros/cons of other available screening exams.
Fecal Occult Blood Test
Pros – no prep, home or doctor's office
Cons – nor very sensitive or specific so rarely used now
Stool DNA Test
Pros – no prep, home or doctor's office
Cons – test sensitivity for adenomas or polyps is low, risk of false positive results, just tells you if you have cancer and does not remove polyps
Colonoscopy
Pros – This is the "gold standard" for colon cancer screening procedures because it is the only screening exam that allows the physician to both detect and remove colon polyps. Other screening exams will require a colonoscopy if a positive result for cancer is indicated.
Cons – The prep can be unpleasant for some, but when comparing a little inconvenience to getting cancer… it's not a big deal.
To learn more about Colonoscopy, I encourage you to visit this page on my website.
2017 Colon Cancer Awareness Events in Plano, TX and area
National Dress Blue Day
Date: March 3, 2017
Participation Info:

http://www.dressinblueday.org

Photo Contest:

https://www.ccalliance.org/awareness-month/photo-contest/
TDDC Colon Cancer Fun Run (Austin)
Date: March 18, 2017
Location: Brushy Creek in Cedar Park, TX
Get Your Rear in Gear 5k Run/Walk
Date: March 25, 2017
Location: Trinity Park, pavilion 3 in Fort Worth, TX
Event Info: 5k run/walk, kid's fun run & 13-mile bike ride
Food: 2 food trucks will be at the pavilion
Disclaimer: The information presented on this website is not intended to take the place of your personal physician's advice and is not intended to diagnose, treat, cure or prevent any disease.  Discuss this information with your healthcare provider to determine what is right for you.  All information is intended for your general knowledge only and is not a substitute for medical advice or treatment for specific medical condition